In winter 22/23, we at Flunx Media launched our "Beautiful Nature seensimple.tv" project. We produce nature videos and offer them via Video on Demand (VoD). Every 1-year registered user of seensimple.tv also triggers a donation from our company for what we all love: nature.
It's easy for you to join in!
Your company as a programme partner of seensimple.tv makes it possible to systematically connect corporate interests with people and the protection of nature. With our "Support Programme for Nature", we could show that a wide variety of business organisations can work together and contribute very effectively on behalf of the foundation of their existence: people and nature. It is not intended that you as a programme partner make any payments to our company, Flunx Media GmbH.
Instead, we should jointly donate so as to have a greater and positive impact on nature and climate protection. Through the special logic of the programme, your products and company achievements in the field of CSR and SEG will be brought to the attention of a broad public. It becomes much more understandable to everyone that you accept and actively exercise your co-responsibility for the natural environment as a company. This also leads to even more interest in your products and services, to more brand loyalty, to the greater attractiveness of your company as an employer, and finally to more competitive advantages.
We further sensitise people, bring about learning effects and ultimately involve them by voting in funding decisions in support of nature conservation projects of non-profit foundations.
The programme cycle and partnership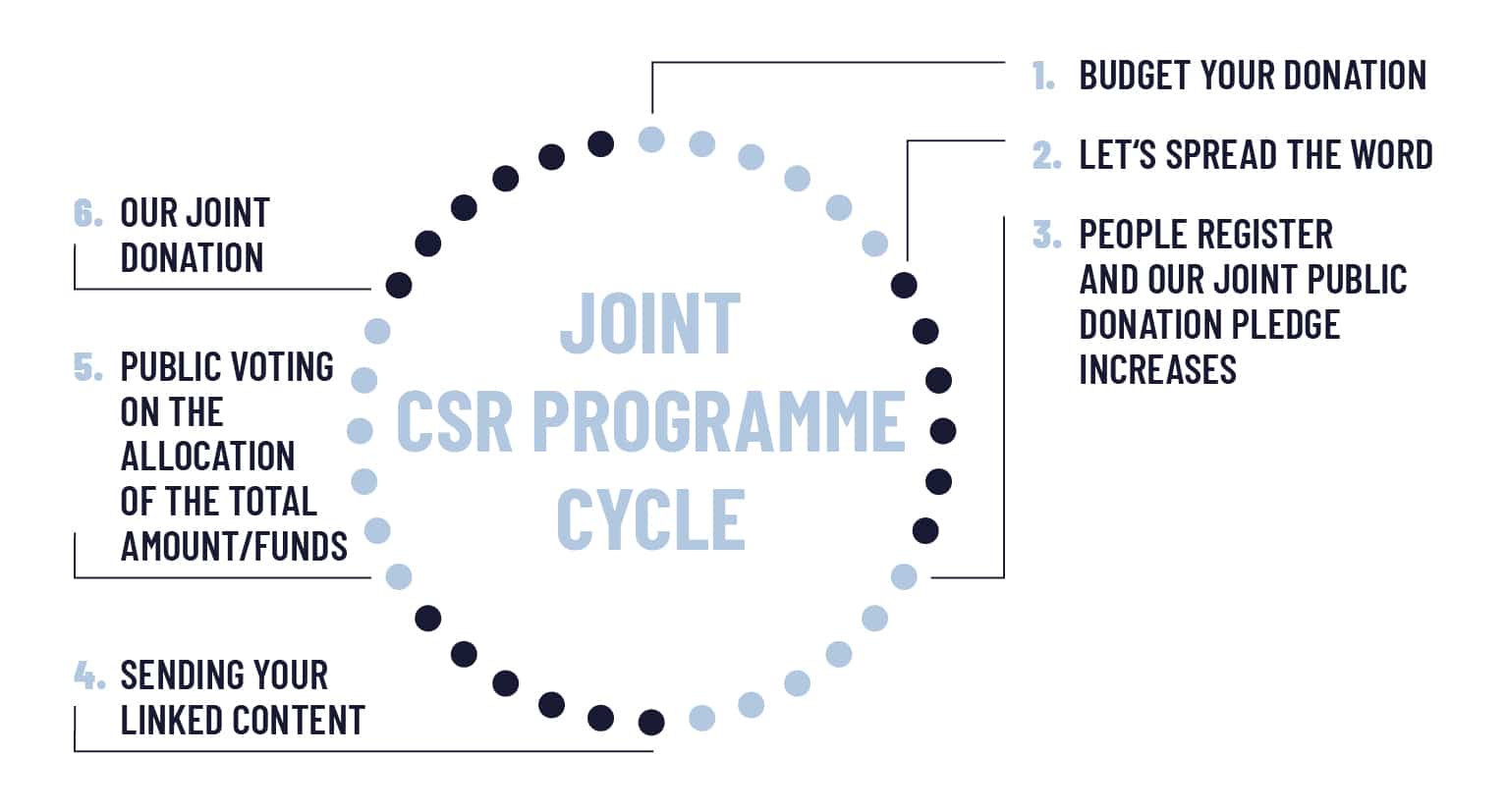 When the amount donated reaches a satisfactory level, the beneficiary foundations should present in a short text or video what impact can be expected from the jointly financed programme work for the benefit of nature and what very practical steps should be taken to protect natural resources in daily life. This is another way to create an educational impact for registered users and the general public.
The programme partners, subscribers and the public together contribute to the success of our programme partnership and we hope that this "Support Programme for Nature" will grow and one day stand on its own feet. Until then, seensimple.tv will be financed from the proceeds of other consulting and production activities of Flunx Media GmbH. As soon as this is no longer necessary, we will increase our company's donation pledge per user in a publicly understandable way.
Please feel free to contact us with any questions or suggestions you may have.